Trees & Hills drawing party at CCS from Feb. 23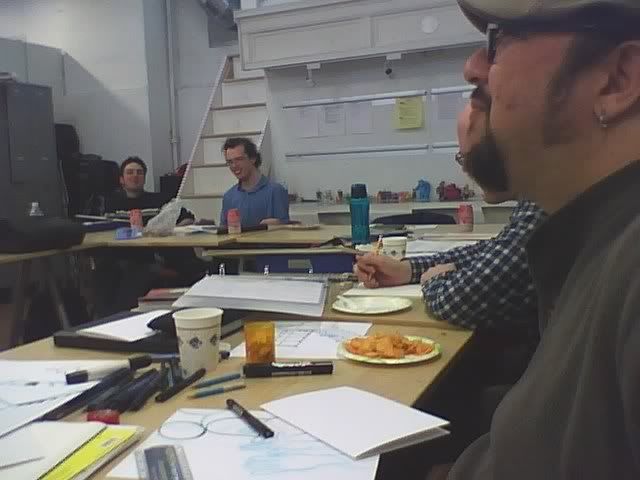 Cat Garza of White River Junction, Vt. works on the latest installment of his "Year of the Rat" comic as he snacks.
Here's a view of the main teaching room at the Center for Cartoon Studies.
Megan Baehr of Putney, Vt. colors one of her comics.
Labels: cat garza, center for cartoon studies, drawing party, Megan Baehr, trees and hills